PhotoMix is a Windows software for digital scrapbooking and photo collage creation.
Main Tab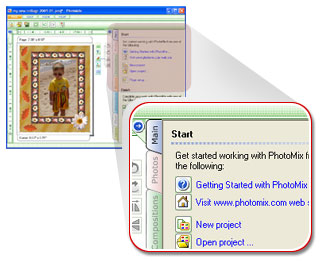 Main tab gives you access to options you need to start working with PhotoMix (create new project, open saved project, etc.) and options you need when your work is finished (save project, print project, save as photo, send via email, etc.).
Photos Tab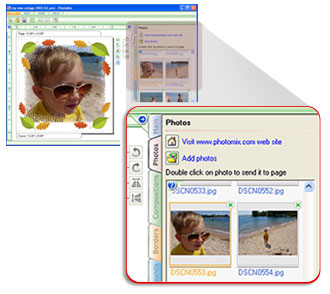 Photos tab allows you to add photos you'll be working with. Using Photos tab you will always have photos you need at hand.
Learn how to add photos...
Borders Tab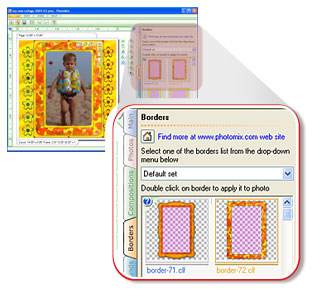 Borders tab opens borders library. Use a drop-down menu to find borders from different Addins.
Toolbars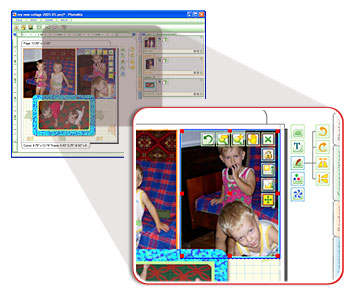 PhotoMix features unique context toolbars. Whenever you select a photo, or a text layer, or a clipart a context menu will appear allowing you to move, align, and perform other actions.
Why PhotoMix?
Create scrapbooking layouts, digital collages, or calendars quickly and easily with PhotoMix. PhotoMix is very easy to use and it's even easier with our tutorials and templates. With PhotoMix you can make great scrapbooks, either quickly and easily - with templates, or creatively - with numerous graphics kits to choose from.
Download
http://www.photomix.com/download/files/photomix.exe