Nice Jokes Post No. 6
Supposed To

Bad Flight While ferrying workers back and forth from an offshore oil rig, the helicopter lost power and went down. Fortunately, it landed safely in the lake. Struggling to get out, one man tore off his seat belt, inflated his life vest, and jerked open the exit door. "Don't jump!" the pilot yelled. "This thing is supposed to float!"

As the man leapt from the helicopter into the lake, he yelled back, "Yeah, and it's supposed to FLY too!"


A Day Off

So you want a day off. Let's take a look at what you are asking for:

There are 365 days per year available for work. There are 52 weeks per year in which you already have 2 days off per week, leaving 261 days available for work. Since you spend 16 hours each day away from work, you have used up 170 days, leaving only 91 days available.

You spend 30 minutes each day on coffee break, which counts for 23 days each year, leaving only 68 days available. With a 1 hour lunch each day, you used up another 46 days, leaving only 22 days available for work.

You normally spend 2 days per year on sick leave.

This leaves you only 20 days per year available for work. We are off 5 holidays per year, so your available working time is down to 15 days. We generously give 14 days vacation per year, which leaves only 1 day available for work and I'll be darned if you are going to take that day off!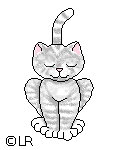 The Ventriloquist and His Dog

A ventriloquist and his little dog were traveling through the country and stopped at a farm house where the man promised the farmer he would have the dog talk some for him if he would give them something to eat. The farmer brought out some supper for the man and some bone scraps for the little dog.

As they were eating, the ventriloquist asked the dog, "How do you like your supper, Carlo?"

"Plenty bone but not much meat!" the dog appeared to reply.

The farmer was astounded and said, "What'll you take for that dog?"

The traveler said, "Oh, couldn't part with my dog."

"I'll give you $50 for him," the farmer said.

The ventriloquist said, "What do you think, Carlo?"

And Carlo seemed to speak back to him, "Why, that other feller offered you $150, and now you'd sell me for just $50?"

"Well, I need the money bad, Carlo," the man said, and told the farmer he would take the fifty if he would give him fifty more when he came back through in a month or two. The farmer said he would, and counted out $50 for him. The man handed the farmer the string that was tied around Carlo's neck and told Carlo goodbye.

"Are you sure you're coming back?" Carlo asked him as he walked away. The traveler said yes he was. "Well," the dog seemed to say, "I'm sorry you're selling me, but I'd hate to see you get gypped. I'll not speak another word til you come back and this old fool gives you the rest of the money."


Battle it in Court

Did you know that heaven and hell are actually right next to each other? They are separated by a big chain-link fence. Well, one day the residents of hell were having a big party and it got a little out of hand. The Residents of heaven heard the ruckus and arrived to find their fence completely smashed by the wild partiers.

They called the devil on the phone and said "You have the fence rebuilt. The devil agreed. The next day the residents of heaven noticed that the devil had completely rebuilt the fence as agreed to except he moved the fence line two feet further into heaven than before. The residents of heaven were angry.

They called the Devil and said, "You have to take that fence down and put it back where it belongs!" "Yeah? What if I don't?" replied the devil. "We will sue you if you don't." "Sure," laughed the devil. "Just remember I have all the judges!!"


Sky Diving

Barbara was taking her first skydiving lesson. The instructor told her to jump out of the plane and pull her rip cord, explaining that he himself would jump out right behind her so that they would go down together. Barbara understood and was ready. Just before it was time for Barbara to jump out of the plane, the instructor reminded her that he would be right behind her. She jumped, and, after being in the air for a few seconds, pulled the rip cord.

The instructor followed her out of the plane. He pulled his rip cord but the parachute didn't open. As he struggled to pull the emergency rip cord, he shot downward and darted past Barbara. Seeing this, Barbara quickly undid the straps to her own parachute, and yelled after him, "So you wanna race, huh?!"